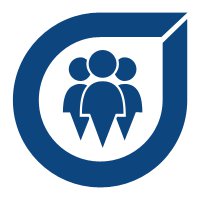 One of the cool things I get to do is blog about any news related to everything VMware.  Yes recently I have been the vCloud guy, and now Nicira dude, but I also follow some of the other spaces VMware is in.  Specifically Socialcast since we use it a lot internally especially for the new four-man Nicira Team I am working with.  I was informed recently of a new IDC report on the Social Enterprise Space where Socialcast was rated a leader.  I wanted to provide some of the insight from that recent report for those not familiar with it.
Why is this important?  Well from my perspective Social Enterprise medium has changed my job significantly.  Once it was rolled out internally at VMware I was able to connect with people I otherwise would not have on E-Mail.  It has provided a venue for discussions that otherwise would be cryptic to have in email.  It is more real-time than email can be and allows for some familiar social interactions with "likes" and 'Thank You' tags along with search-ability of posts.  The great thing for me is it also provides me a voice within the company when I cannot be at Corporate to attend meetings for various initiatives.  So onto some of the data from the report.
IDC Key Criteria for Enterprise Social Software Solutions
Solution capabilities that extend activity streams, blogs, and wikis to offer a broader and more inclusive system to include external groups and secure communities
Optimized mobile user experience (UX), including an enhanced in-app experience across multiple devices
Native platform analytics that supersede basic reporting, offering the ability to extend data models to application partners and perform behavioral and predictive analysis on data generated by the network
A scalable and extensible platform that encourages customers and ISV partners to develop complementary solutions to extend the value of solutions for different roles, company sizes, and industries
Prepackaged integrations with collaboration tools and major enterprise application vendors delivered via the cloud as well as support for on-premise legacy enterprise application systems
IDC Key Measures of Success for Enterprise Social Vendors
Key indicators for successful longer-term strategies
Offering strategy
ex. Functionality or offering roadmap, delivery model, future integration strategy
Go-to-market strategy
ex. Pricing model, sales/distribution strategy, customer service strategy
Business strategy
ex. Growth strategy, innovation/R&D pace and productivity, financial/funding model
Key capability measures for successful short-term strategies:
Offering capabilities
ex. Cost competitiveness, integration, scalability
Go-to-market capabilities
ex. Pricing model options and alignment, marketing, customer service
Business capabilities
ex. Growth strategy execution, employee management
IDC MarketScape: Enterprise Social Software
X-axis indicates how well the vendor's future strategy aligns with what customers will require in 3-5 years

Y-axis reflects the vendor's current capabilities and menu or services and how it aligns with customer needs

Size of bubble indicates vendor's market share

A (+), (-), or () icon indicates vendor's relative growth rate
Socialcast Strengths
According to IDC in the report, Socialcast is the standard upon which all competitors will be evaluated.
Integration/extensibility
Strong customer case studies

Faster go-to-market
Increased productivity
Improved employee retention and hiring
Competitive differentiation
Greater business agility

Focus on customer success and adoption
Socialcast provides a single solution linking systems and services in a secure, but open platform
More Information
For more information on this report check out the following links and resources