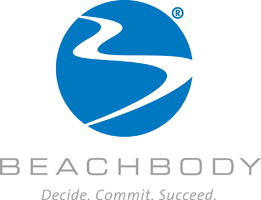 Today I decided to try to spread the word about the programs that changed my outlook on health and fitness.  It started with P90X and has now moved on to P90X2.  What I can say is both of these changed my life for the good and I am excited to try to spread the word as a coach.  If anyone is currently doing and Beachbody workouts I would love to be your coach.  I am just starting out, but I think this is a cool new opportunity.  Not like I need anything else to do these days, but I believe in these workouts.
For many that know me they are aware that the turning point in my life was the year I proposed to my wife.  I was pushing 220 lbs, I was on medication for Asthma, acid reflux disease, eating out too much, and generally not feeling well.  I started just by changing my diet and getting my arms around portion control.  That alone helped me drop to 195 pounds with a little added physical work.  Then I found P90X and I was at first skeptical.  I for one did not use the diet program I followed my own food intake using other methods.  However the workouts killed me!  They kicked my butt more than anything else.  The hardest thing to do is to motivate yourself, but Tony Horton does a great job even on DVD.
I spent almost two years on this program and have maintained a healthy and happy 165 lbs to date.  I feel great, I enjoy life and doing new things that involve physical activity like biking and indoor rock climbing.  I would never have been able to do this before and I am in better shape today on my 38th birthday than I was at 18.  My latest challenge is taking on P90X2 and trying to take it to the next level.  The "Functional Fitness" this program offers is just awesome.  I have never had so much core work since my old high school wrestling days.
So on this 38th anniversary of my birth I also jump into trying to help others and giving back the gift of fitness.  I love the P90X programs and I hope others will too.  I invite those new to them or those even already doing them to add me as a coach, and let's both take advantage of the support and benefits.
Sign up for Free Team Beachbody account with me as your coach