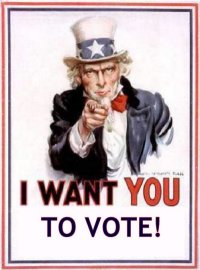 In case you haven't heard the voting is now open for the 2012 Top 25 vBlogs at vSphere Land.  This list year over year is the go to listing of the best virtualization bloggers around.  When I logged in to vote I was excited to see my own name listed!  Just being added to the list of nominations with the likes of Duncan Epping, Scott Lowe, Frank Denneman, and the many other top names listed.  I am honored that folks nominated me so to them I say thank you.
That all being said I would love it if you added me to your top ten list of bloggers.  Since starting my blog a little over a year ago as a small side interest it has grown into a place where I can show people more about vCloud.  Some may say I focus on that too much, but we all have a role.  My role happened to be dealing with vCloud architecture and infrastructure.  Although I am always still deep into vSphere seeing as it is a foundation for vCloud.  I have not yet written any books like others out there, but that's mainly because I have so many other things I work on.
At any rate please vote for myself or any of the other folks you respect out there in the community, it means a lot to all of us, especially me as a new face to many of you that what I write is being used by others and is in fact helpful.  Personally I love finding the little "Gotchas" I write about so much because I am still a system administrator at heart like many of you.
Here are the top 10 articles from my 2011 posts to help you decide: